Tyler's party turned out great, even though I am still recovering!  We are still opening presents, one or two a day, otherwise it is too overwhelming!
We had the party at a place that sells swingsets, PlayNation.  Only about three stores in the country offer parties.  Here's Tyler, the first to arrive: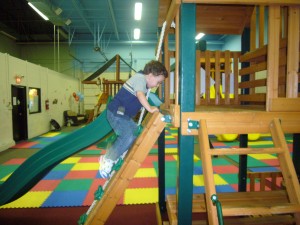 He was having a great time without the guests, presents and food!  Here are most of the partygoers: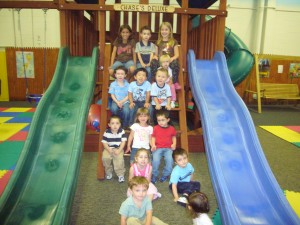 Mommy and Tyler:
And what's a party without cupcakes, candy and a dirty face?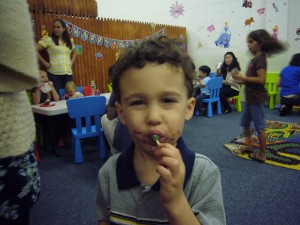 At the end of the day Mommy needed a nap, but not Tyler!  Happy 3rd birthday to my sweet son!