Inspiration provided by Mama Kat's Writer's Workshop.
I've been reading a variety of books lately and I want to share them with you!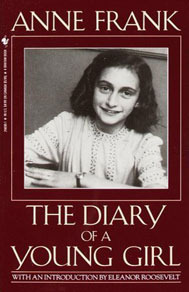 I probably read this in junior high, but it's worth a reread as an adult.
13 year old Anne Frank along with her family and another family spent two years in an annex (attic) in Amsterdam hiding from the Germans and often her diary was her only comfort. She wanted her writing to be published and her name forever known. Unfortunately the families were found and they all died except her father Otto Frank. Sympathizers had saved Anne's diary and Mr. Frank followed Anne's wishes for it to be published. Anne showed so much maturity in her writing. My favorite quote of hers was "In spite of everything, I still believe that people are really good at heart." Anne's diary is a book you can't put down, despite knowing what is coming in the end.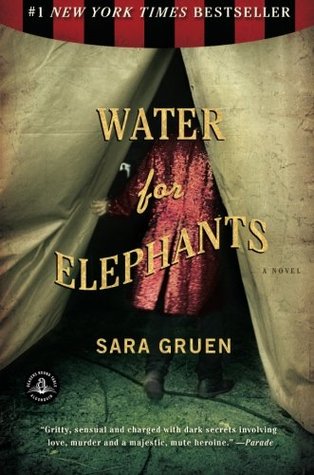 Jacob Jankowski has lived quite a life in his 90 + years. Now living in a nursing home he is excited when the circus comes to town. We are then taken back to when Jacob was forced to leave his veterinary school just shy of his degree after his parents death. With no money and no direction he hops on a circus train and becomes the circus's vet, where he meets a beautiful equestrian star and an elephant that people think is stupid. The book switches back and forth to old Jacob and young Jacob flawlessly. A great story; Jacob's young life is exciting and his old seems to describe what it's like when your body gets old but you are the same person you always were.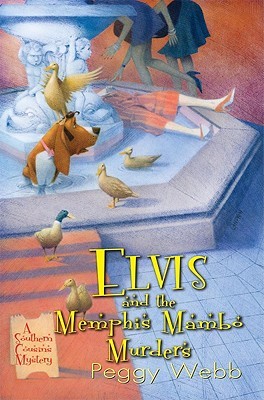 The Valentine clan head to Memphis to keep an eye on Mama entered in a dance competition with her new beau, and the reincarnation of Elvis Presley, now a Bassett Hound, is along for the ride. When a woman is pushed off the roof of the Peabody Hotel and Mama claims someone is trying to kill her too, Callie and her cousin Lovie, must find the killer. The "Southern Cousins" is a great cozy mystery series. Very funny and a romance that's sexy without being "husky".
These were taken from my Goodreads reviews. I'd love it if you followed me!
Happy Reading!