First of all, I would like to thank everyone who was thinking good thoughts that I would be able to enjoy my son's party.  Not just get through it in pain, but actually have fun with him.  Well, you came through! Adrenalin kicked in and I was too distracted to be aware of the pain and be too anxious.  I even got to ride the big bouncy slide with Tyler, three times!
Here is a picture of the slide with Tyler and two of his friends having a blast!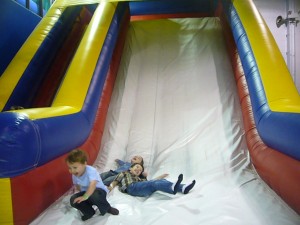 Some of the dads (Grant included) looked like they were going to have a heart attack!  We all were amazed by the non-stop energy of  our children and I felt blessed to have such a healthy child.  Here is a picture of Tyler and "Aunt" Francesca getting in some bounce fun!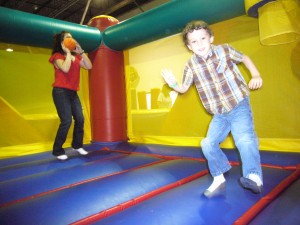 A Spiderman cake was the only cake for Tyler and his best friend just had to help him blow out his candles!  I didn't mind.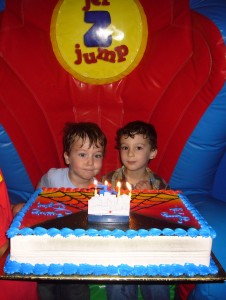 And here is a photo of the three of us that I am really pleased about.  It's not often we get a picture of the three of us looking decent and actually having all of our eyes open!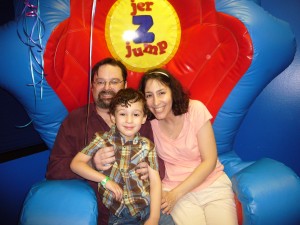 To see the joy on my child's face during his party and to know how special he felt…there's just nothing like it!
And after the party I still got to take my nap too!