Have you ever had a fight with a long time best friend and never made up? Do you think about her from time to time and think about contacting her? What would you say? What if it didn't work out? What if it did?
Inspired by Mama Kat's Writers' Workshop.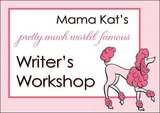 Actually I thought of this prompt so I guess I better choose it!
"Jennifer" and I became friends when we were nine-years-old.  Part of me was fascinated by her as she was a child model.  I remember her giving me a birthday gift of which she was on the cover of.  I wasn't jealous, it was just one of the many things that drew me to her.  She was an only child.  Her father was a merchant marine and he used to come back with gifts from all over the world, sometimes for me too.  Her mom had emigrated from Germany and had a thick accent.  They were both chain smokers.
Jennifer didn't seem to have any rules.  She was allowed to stay up as long as she wanted to, while I had a strict bed time.
I had brown hair and brown eyes, she was blonde with blue eyes.
As they say opposites attract.  We were inseparable.  I loved sleeping over her house because it was just so different from how I was being raised.  If we weren't together, we would be on the phone for three to four hours at a time, this was before "call waiting" mind you!
Her parents looked upon me as a second daughter and they took me to a six week trip to Germany and Austria when I was 17.
We even chose the same college so we could stay together and roomed with each other all four years.  We did theatre and choir together, and had the same major.
Jennifer had a very high opinion of herself.  We were both very pretty, but she was mean to guys who would ask her to dance, saying things like, "Keep walking, move on".  She told it like was.  As critical as she could be was as complementary as she could be.  She was very possessive of me and any new friends I made.  Sometimes people would ask me how I could be friends with her but I knew she cared deeply about me.
After college she moved into New York City to try to become an actress which never happened for her.  I chose not to be a starving actress.  Jennifer started dating only rich, well-off guys. She had over a $20,000. credit card debt (this was about 15-20 years ago!)  and when I asked her how she would ever pay it off she said, "I'm going to marry a rich guy who will pay off all of my debt".  And she did.
That didn't sit well with me.  I wanted to make sure I could support myself and my children if  my marriage ever went bad as I think most women do nowadays.  And until I got sick, I could.
At around age 30 she got engaged.  At the time, I was suffering a serious case of unrequited love and I was dangerously depressed.  But she felt my feelings were stupid, that I should move on.
By this time I was sick of the way she was living her life.  I told her I couldn't be friends with her any more because I felt that even though she thought my feelings about this guy were ridiculous, they weren't ridiculous to me.  She had become judgmental and non-supportive of me.
I remember her telling me that I had really changed, but isn't that what we are supposed to do, or do we keep thinking the same way we thought when we were seven-years-old?
My mother and her mother remained friends so I catch a lot of gossip.  When Jennifer found out she was having a boy when she was pregnant she said to her husband at the ultrasound, "We're having another!" after this one because she had wanted a girl.  I don't think she ever truly got over her disappointment over not having a daughter.
I have a son too.  Did I want my child around this woman who really wanted a girl?
Now Jennifer has a nice house with a pool and her and her husband travel the world.  I'm not so much jealous, as I am mystified by why things are so good for her and why they are so bad for me.
I have several Face Book suggestions for me to "friend" her and I wonder, would she be different, has she finally matured, and how would she feel about me being chronically ill and living under the poverty line?
Do I want to start something with her only to go through our "break-up" again?
After writing this (and I'm so glad I did!)  I feel like I have my answer.  I guess the holidays make me nostalgic for the way things were growing up, but I think I am going to leave it alone…and be left to wonder.