I love our Christmas tree because every ornament is a cat and has been collected over the years.  As many do, every Christmas I remember where I got this ornament or that one, such as two finely dressed cats from our honeymoon in Las Vegas, a couple from a business trip in San Antonio, the kitty lights from Cape May, NJ.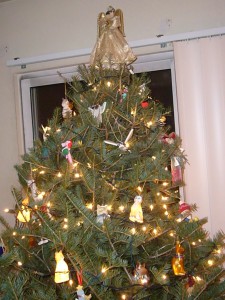 Here are some closeups: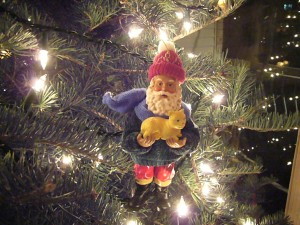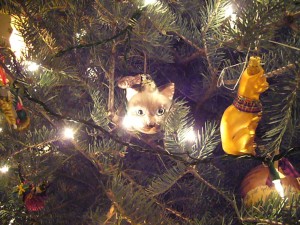 We even have a kitty angel!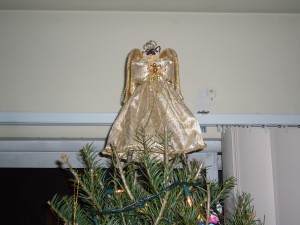 We're so fortunate that Tyler likes the kitty tree too!  Did you know his first words were "kitty cat?"