Last year I did a very successful contest with the fine women at Fashion to Figure, a site that carries very trendy and fashionable clothes for the plus size woman at great prices.
Looking for something new to add to your spring wardrobe?  Fashion to Figure will give one lucky winner the chance to choose anything she wants for up to $30.00.
Think you can't get anything for $30.00 here?  Think again: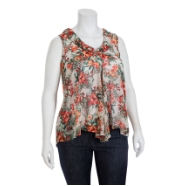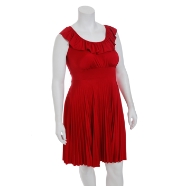 You see what I mean?  Great clothes, great prices, with sizes from 12-26!
There are three ways to enter:
1. leave a comment
2. tweet this contest out
3. link it on your Face Book page
Each entry counts as ONE so if you do all three, please comment THREE times.
The contest will run until 11:59 p.m. EST, Wednesday, April 13th.
Good luck!
Congratulations going out to Kathy Stuit, winner of the Spring Into Fashion Contest!  As my grandmother used to say, whatever you pick, "Wear it in the best of health"!