Yep, at the ripe old age of 43, I've got it. It may sound funny, but it's mostly whenever I hear or see water, I feel like I have to go to the bathroom, like when I run the sink or the shower. I've wet my pants a couple of times, luckily when I've been at home.
I talked it over with my primary physician and she says it could be scar tissue from when I gave birth to Tyler. I had a stage three episiotomy tear. It also can be related to my Osteoporosis. I asked her about medication for it and she said they have a lot of side effects. She told me that they actually have physical therapy for the pelvic floor
I don't know if I am up for PT of my lady bits. I'm thinking of just buying those pads.
Do you have incontinence? What are you doing about it?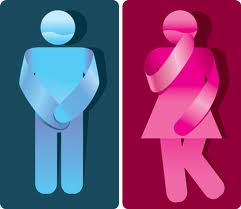 .