Linking up with Mama Kat's Writer's Workshop.
6. Your favorite summer view so far.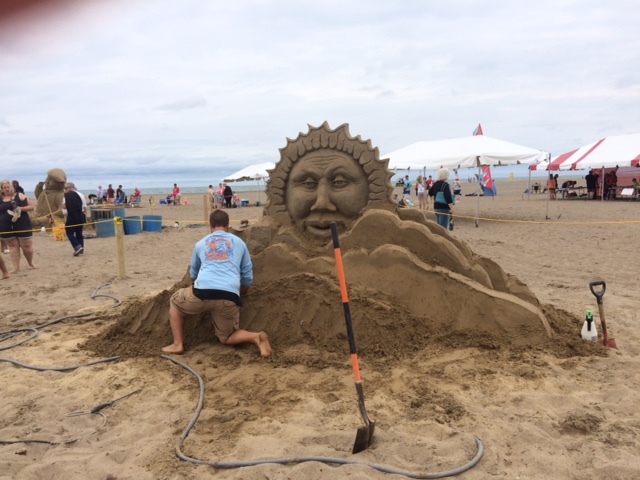 This was taken about two weeks ago at the Headlands Beach State Park's Summerfest in Lake County, OH.
The festival consisted of live bands, food and amazing kites but I've always loved and been fascinated by sand sculptures and my son, Tyler, has never seen one before. This was also my first time at the beach this summer as I find it hard to wrap my mind around everything you need for a beach day!
Summer's not over yet and I am sure we will have more amazing views to come!