Tyler started his first day at his new school today. He was a little nervous and worried I wouldn't be at the bus stop to pick him but he was smiling.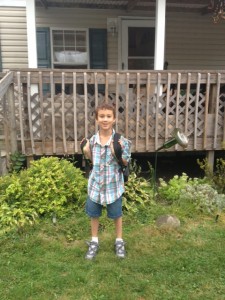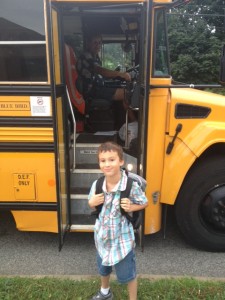 I am a little nervous about how Tyler will do in the first grade, how he will be able to sit at a desk all day. He needs extra space so they gave him two desks. He will have Occupational, Physical and Speech Therapy. He has some problems with anger but he is working on that in therapy.
Good luck in first grade, Tyler!