…some Easter pictures!
I tried to get a picture of Tyler's face while decorating Easter eggs but his concentration was so intense he kept telling me, "No, I cannot":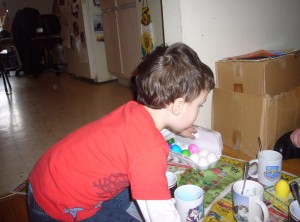 Easter is so much easier for a sick Mommy to handle!  Playing Easter Bunny is a lot less stressful than Santa: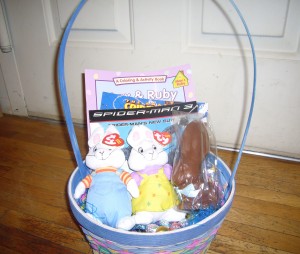 And another satisfied customer: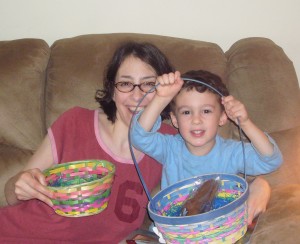 Hope everyone who celebrated had a wonderful holiday!