It is impossible to thank everyone personally for their visit to my blog yesterday on my SITS Day. What can I say, my SITStahs  made me feel like a queen for a day!  It was so great to meet so many new friends and get such encouraging comments.
There were many moms with chronic illness who came over to say "Me too".  A lot of them thanked me for being so open about what I am going through, especially with mental illnesses.  A lot of healthy women of course came too and thanked me for exposing them to another way of life, and for helping them deal with their own friends who had chronic illnesses.  Some people said my son was cute, some said my writing was funny and true. Some remarked on how well I write and express myself.  Some called my writing beautiful. Some told me the post they read was just what they needed to hear that day. Some thanked me for educating them.  Some said they would keep me in their prayers.  Many said I was inspiring and courageous and they told me to keep on going.
Really, it's true, they said all that!
I am going through a particularly tough time right now with depression and all of your comments were just what I needed to read. Usually I tell people what my blog is about but yesterday all of you reminded me what Mama Sick represents.  What it means to so many people, especially to me.  You came yesterday, mostly for the first time, and all of you in one big clump of comments let me know that I am on the right track and that my message is being heard.
This funk I am in right now will NOT be forever, the words will flow freely again, I will get through this.  And whether you have been there, are there right now or want to educate yourself about what being mentally or physically ill is about, I hope you will continue on the journey with my family and me.
Thank you.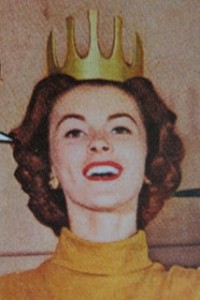 Image courtesy of The Paper Collector