I haven't written in a while, mostly because I've been in a state of limbo with my depression. Nothing has improved with the med change. I saw my psychiatrist yesterday and she increased one of them. In addition to the depression, these last few days I've developed an extreme anxiety when I am outside. It is a miserable feeling. We discussed putting me on anxiety medication. I stayed home yesterday and also today and I feel okay in my hideaway. Tomorrow I am supposed to go grocery shopping and we'll see if the anxiety returns. If so, I will ask my psychiatrist to be put on an anxiety med.
I also talked to the psychiatrist about my failing memory. I don't remember conversations with people, I often forget what I am talking about in mid-sentence. The doctor said it could be a side effect of the meds or just that I am not using my mind the way I used to. She recommended the website lumosity.com so I joined it and have been "training' my brain for the past three days. It cost money but I figured it is worth trying to save my brain!
I've been sleeping too much, and I'm not sure if that is from depression or narcolepsy or a combination of the two.
I saw my Primary Care Doctor this week and we discussed my latest blood work. My cholesterol is elevated and my fasting blood sugars are increasing. She increased my diabetes medication and said we could give it another six months before trying medication for the cholesterol, while during this period I try to diet and exercise.
But are you really surprised to learn I have not worked out? There are a million good reasons why I should be going to the gym but I am held a prisoner of my mind.
I'm just feeling really down. My house is a mess with a bunch of clean clothes all over the place that I am unable to put away. I don't have the energy, physically or mentally to clean. Jacques helps but he can't do everything.
I go to therapy every two weeks and I schedule in chores and workout times in my calendar that I never do. My therapist is often telling me to breathe deep but I don't even do that. Sometimes I wonder why I bother going.
One nice thing that is happening today is that Jacques and I are having an early Valentine's Day, since Tyler will be back with us tomorrow night. Jacques is cooking Italian for me. I feel so blessed to have his love, especially when I am going through this.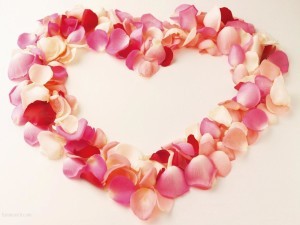 Photo credit: escapeandfeelbetter.com