Adult coloring books are everywhere right now and I am very pleased to be giving away a coloring book from artist Robin Maria Pedrero!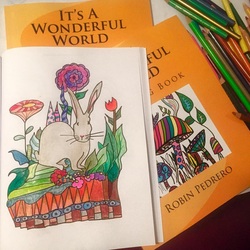 I've been a fan of Robin's for several years now. The birds and butterflies,flowers…the colors she uses…just seeing her art makes me feel peaceful.
You can enter in three easy ways:
1) Comment below.
2) Facebook it with the link and let me know you did that by commenting below.
3) Tweet out the contest and let me know you did by commenting below.
So if you do all three, you will have three separate entries!
The contest will run until Monday, May 9th until 11:59 p.m. and a winner will be chosen at random.
Good luck!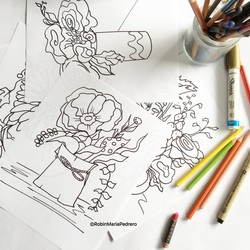 Congratulations to Melanie Nussbaum who was the winner of Robin Pedrero's coloring book! If anyone would like to purchase one you can find it on Robin's website.
Thank you to all who entered!