Valentine's Day was never a big deal for Grant and I, especially now since we can no longer afford to eat out, but we do enjoy living it through Tyler's eyes.  Tyler's teachers said his favorite part of the day was passing out all his Batman valentines. He also made a Valentine for Grant and I…and Eeyore.  I guess he loves us all equally.  But what should I make of the Valentine he made exclusively for Spider-Man?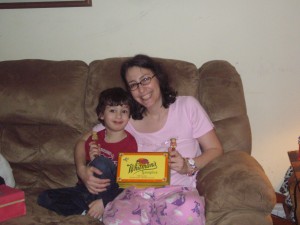 Here's Tyler and I showing off our Valentine's Day Pez and candy that Daddy bought for us.  I wound up eating half the box.  Diet?  What diet?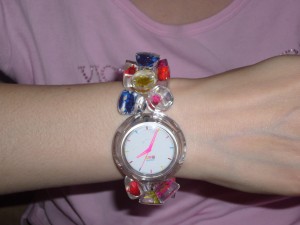 Here is my Valentine's Day gift from Grant.  Since we don't have money for gifts, Grant gave me one of his watches from his beloved collection.  It is a Swatch watch from 2004 and the flowers are real!  It was inspired by the belief that some flowers can actually tell time.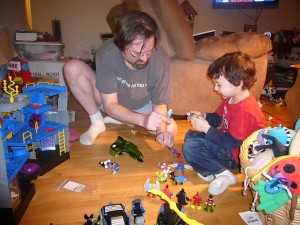 And here is Grant and Tyler playing with a gift we did give to Tyler.  No, not the entire Bat Cave, he got Green Lantern.  (Try to overlook the fact that Grant is in his underwear.  That's just how he rolls.)
Hope everyone's Valentine's Day was loving and sweet!