Inspired by Mama Kat's Writer's Workshop.

Prompt 1)  Have you decorated your Christmas tree?  Share a favorite Christmas ornament.
I always feel a week behind during Christmastime!  My mother is coming in next week and we plan to get our Christmas tree next weekend, so no, no tree up yet.  As for the ornaments, they are all ready to go.  Some of you may know from last year that we decorate our tree with all cat related ornaments.  I'm not sure when I started doing that or why, it just happened that way.  And since our cats are the way we met, it just seemed the right thing to do!
I have so many "favorite" ornaments, I couldn't share just one!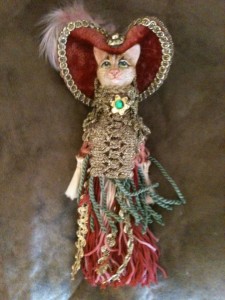 We got this very fashionable kitty in Las Vegas on our honeymoon in November of 2002, along with another similar themed kitty ornament.  I remember the two were over $30 each, buy hey, we were on our honeymoon, and I was gambling and winning!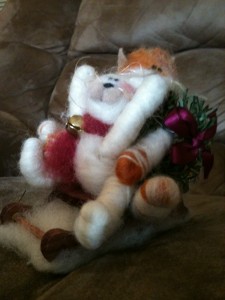 For my 35th birthday, Grant surprised me with a Christmas trip to the beautiful seaside town of Cape May, NJ. We stayed in a cozy bed and breakfast and of course couldn't help but buy a couple of cat-related goodies for our tree!  We bought these two kitties on their sled at a shop that specialized in dog and cat gifts.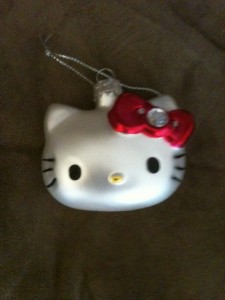 This ornament is new this year.  Who doesn't love Hello Kitty?  The reason I chose it as one of my favorites is because this year Grant got his disability.  We overcame a big hurdle in our lives and have a little bit of money so that I could finally afford to buy something new for our tree.  Literally I had not bought any ornaments in a few years so this represents a hopeful start for us.
Whatever you are doing this holiday season, I hope you are filling it with old memories and memories to come!