For my birthday, John and I decided to take a one day getaway to a local bed and breakfast in our town. We stayed at the Homestead Bed and Breakfast right in our downtown city of Willoughby.
We stayed in the Victorian Rose room: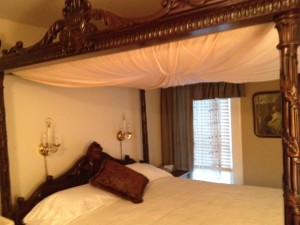 We dined at Lure Bistro and dined on Maine lobster and crab encrusted grouper:
And we had a delicious breakfast of egg cups and cranberry and pecan pancakes with maple cinnamon syrup!
It was a wonderful time. Hopefully we will do it again next year!