This post was inspired by Mama Kat's Writer's Workshop.
Prompt 3. October is National Book Month, tell us about the best book you've read so far this year.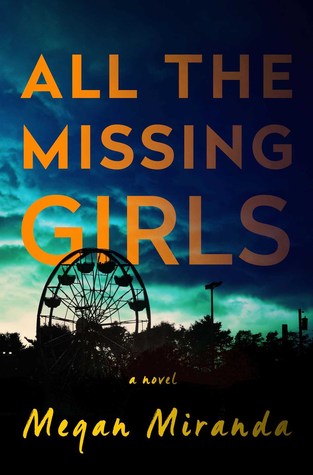 The best book I've read so far this year has got to be a book I recently read. Author Megan Miranda is a Young Adult writer and this is her first novel for adults.
Nicolette has the summer off from her job in Philadelphia to help her senile father sell his house in her small town in North Carolina. Going back home brings back memories of her friend Corinne going missing without a trace. Now, ten years later, another young woman has also gone missing and Nic has to find out if her family has anything to do with the disappearances.
The book is told backwards, from Day 15 to Day 1. It is confusing at first but then you realize how actually ingenious this story is and it makes you want to read the book all over again.
In my opinion, this book is better than Gone Girl and The Girl on the Train. I'm not sure why it hasn't hit big yet but I think it is a real gem!