Recently I read the excellent book, "How to Be Sick, a Buddist-Inspired Guide for the Chronically Ill and Their Caregivers" by Toni Bernhard. Previously a law professor for 22 years, Toni got sick in 2001 with what doctors termed an acute viral infection, which she never recovered from.
When I read "How to Be Sick" I felt that it was finally a book that offered me constructive ways of coming to terms with my illnesses and limitations! Toni Bernhard's book is Buddhist-inspired but she makes it very readable for the lay-person. Some of her chapters include "Staying Sick: This Can't Be Happening to Me", "Getting Off the Wheel of Suffering" and "Healing the Mind by Living in the Present Moment". I borrowed this book from the library but this book is one of the very few ones I bought as a reference. It's an excellent book for those who are chronically ill who are ready to come to terms with their life!
And now, you can win a copy of "How to Be Sick" from Mama Sick! The contest will run until Wednesday, July 22nd at 11:59 p.m. and there are three ways to win:
1. Leave a comment.
2. Tweet out this contest and let me know you have done so by entering again and saying something like, "I tweeted out this contest".
3. Put this contest on your Facebook page and let me know you have done so by entering again and saying something like, "I put this contest on my Facebook".
Therefore, if you do all three, you will have three separate entries in my contest!
Good luck!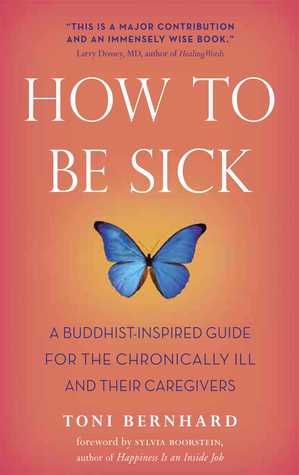 Congratulations Ruth Thomas, you are the winner of Toni Bernhard's "How to Be Sick"! Please contact me by email at emilyandtylercullen@gmail.com or @mamasick on Twitter. I hope you enjoy this terrific reference!