Although this is a Sponsored Post the opinions here are all my own.
When I was first approached by Uncommon Goods to do a sponsored post for them my answer was a resounding yes! I have known and shopped with them for years and their catalog was the only one I didn't toss out. Now Uncommon Goods is trying to minimize their impact to the
environment by shifting more business online, limiting how many catalogs they mail, and printing their catalogs on either recycled paper (virtually all of which is from 30% post-consumer waste) or paper sourced from FSC certified forests (which are harvested in a sustainable manner).
I always knew Uncommon Goods was a unique site but I didn't know they feature products that contain recycled components and do not sell products containing leather, feathers or fur – they're committed to selling products that do no harm to people or animals.
If you would like to read more about the company's mission statement you can do so here.
Now it's on to their unique goodies!
Uncommon Goods is a site that you literally can do all your holiday shopping on, along with the other special moments of your life. The site has lots of anniversary gifts for women, many $50 and under.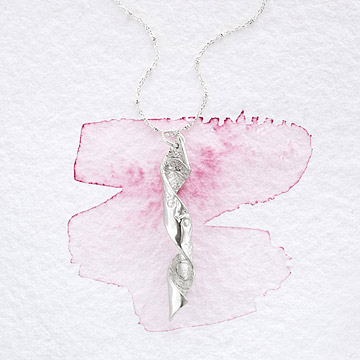 I love this "You are always loved" spiral necklace, hand-stamped pendant. From an East Indian artist, the silver is upcycled and is a reminder that the woman in your life will always be loved, cherished and appreciated.
You can buy it here.
To take a look at all of the anniversary gifts for her, click here.
For men I like this Stump Ring, personalized with his initials and that special woman in his life.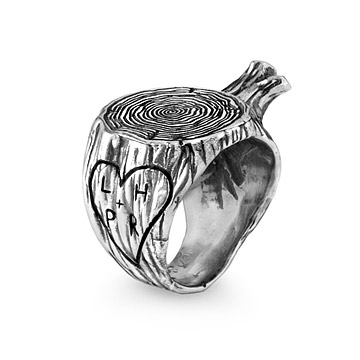 The artist works out of Brooklyn. You can purchase it here.
For more ideas for anniversary gifts for men click here.
I also love this up cycled Cotton Sari Robe which is made from rich remnants of reclaimed saris. It features a patchwork of reclaimed saris by a cooperative of artisans in a village outside of Rajasthan, India.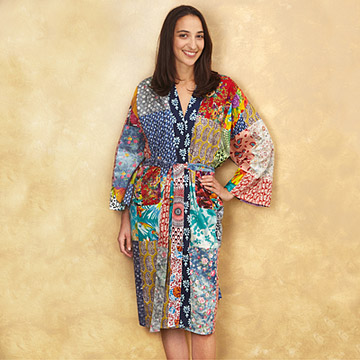 Buy it here and click here to take a look and see all of the unique gifts for women.
Uncommon Goods also has great gifts for kids, your kitchen and some just for fun for special occasions and holiday shopping. I hope you'll take a look and find something you won't see anywhere else!